C3: Cronos Cloud Conference

Matthias Vallaey
Feb 26, 2019 3:27:01 PM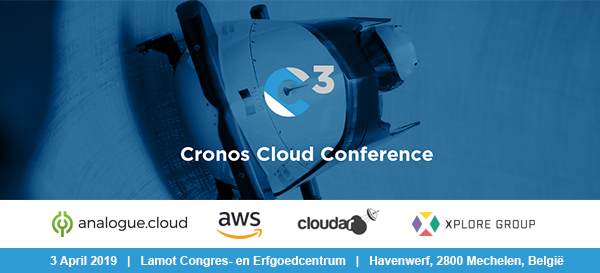 Join us for Cronos Cloud Conference to learn how enterprises are becoming more agile, secure and scalable with AWS. This free event offers a variety of sessions to help you improve business performance, reduce costs, and reinvent your IT strategies. We'll focus on the benefits of the cloud and how to adopt at scale. This event is recommended for IT and business leaders who are tasked with modernizing business solutions and drive digital transformation.

Cronos Cloud Conference is a free event that brings the cloud computing community together to connect, collaborate, and learn about AWS. The conference is held to attract technologists and business leaders from all industries and skill levels who want to discover how AWS can help them innovate quickly and deliver flexible, reliable solutions at scale.

When you attend our conference, you hear from AWS & Cronos leaders, experts, and customers. Network with AWS & Cronos experts and your peers in the Expo.
Agenda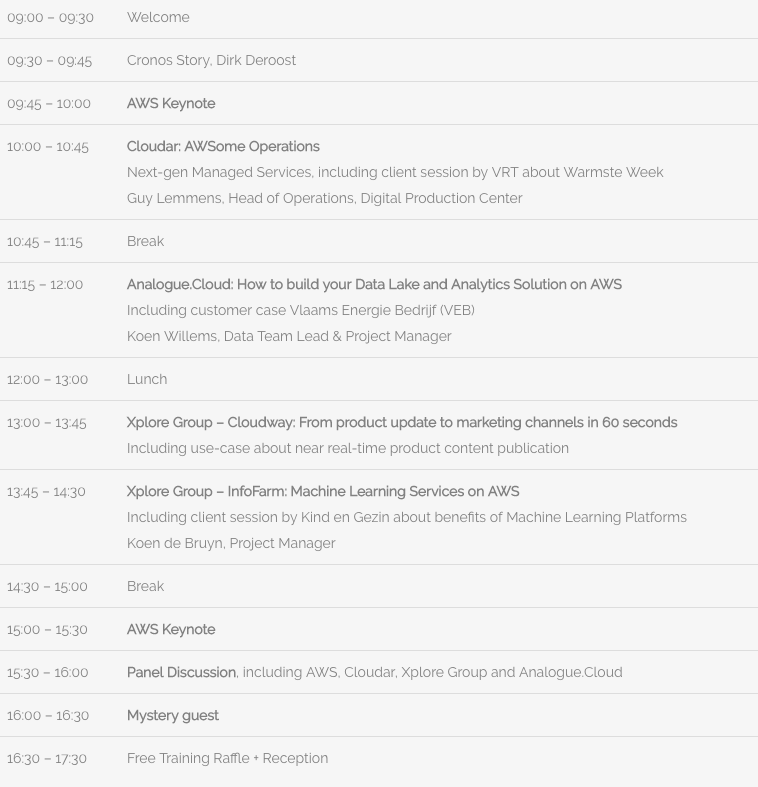 Matthias is founder of Big Industries and a Big Data Evangelist. He has a strong track record in the IT-Services and Software Industry, working across many verticals. He is highly skilled at developing account relationships by bringing innovative solutions that exceeds customer expectations. In his role as Entrepreneur he is building partnerships with Big Data Vendors and introduces their technology where they bring most value.