Azure Sample Data Lake Architectures
Azure Data Lake includes all the capabilities required to make it easy for developers, data scientists, and analysts to store data of any size, shape, and speed, and do all types of processing and analytics across platforms and languages. It removes the complexities of ingesting and storing all of your data while making it faster to get up and running with batch, streaming, and interactive analytics. Azure Data Lake works with existing IT investments for identity, management, and security for simplified data management and governance. It also integrates seamlessly with operational stores and data warehouses so you can extend current data applications.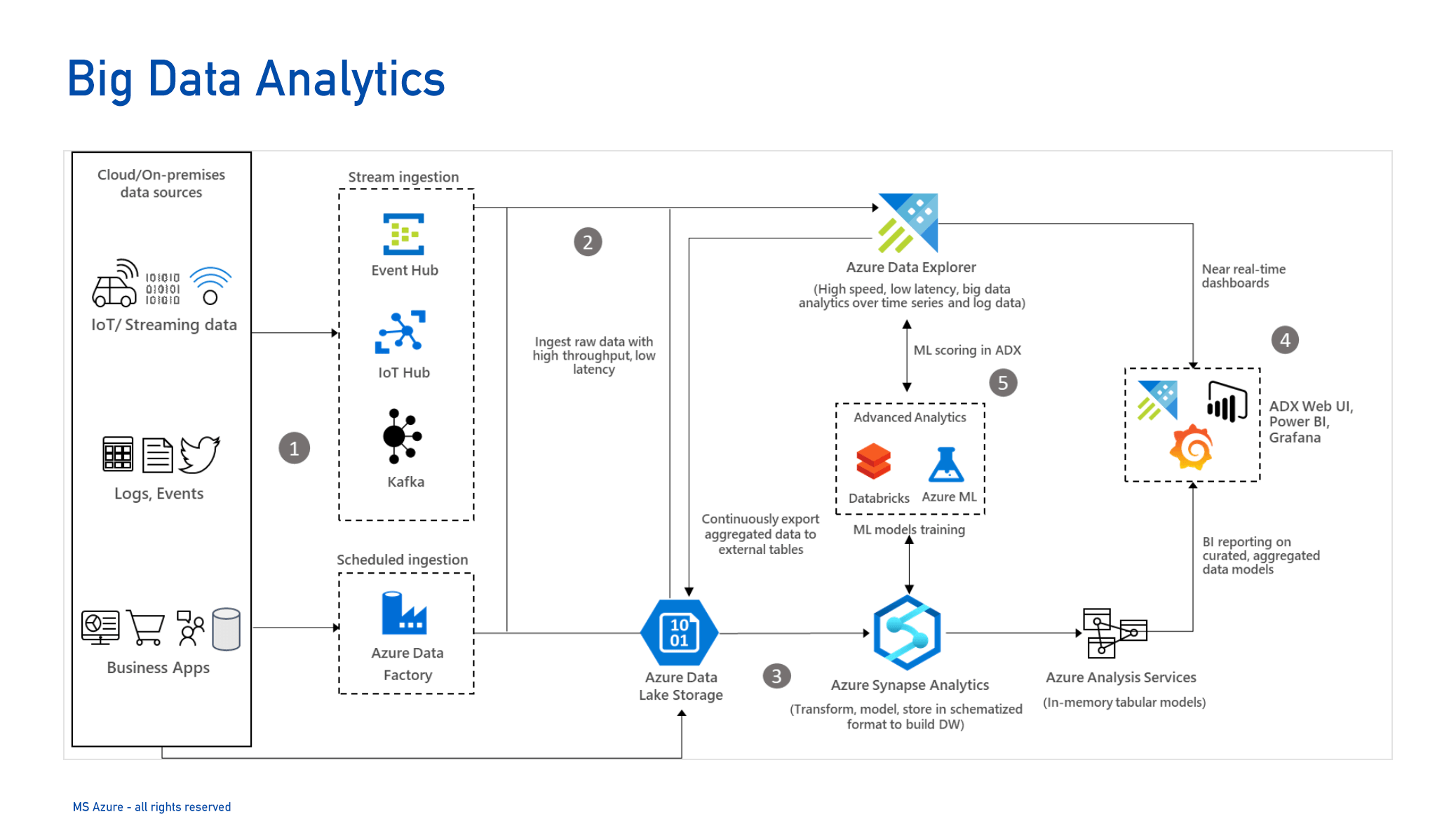 This solution idea demonstrates big data analytics over large volumes of high velocity data from various sources. This solution illustrates how Azure Data Explorer and Azure Synapse Analytics complement each other for near real-time analytics and modern data warehousing use cases.
Real Time Analytics
Get insights from live streaming data with ease. Capture data continuously from any IoT device, or logs from website clickstreams, and process it in near-real time.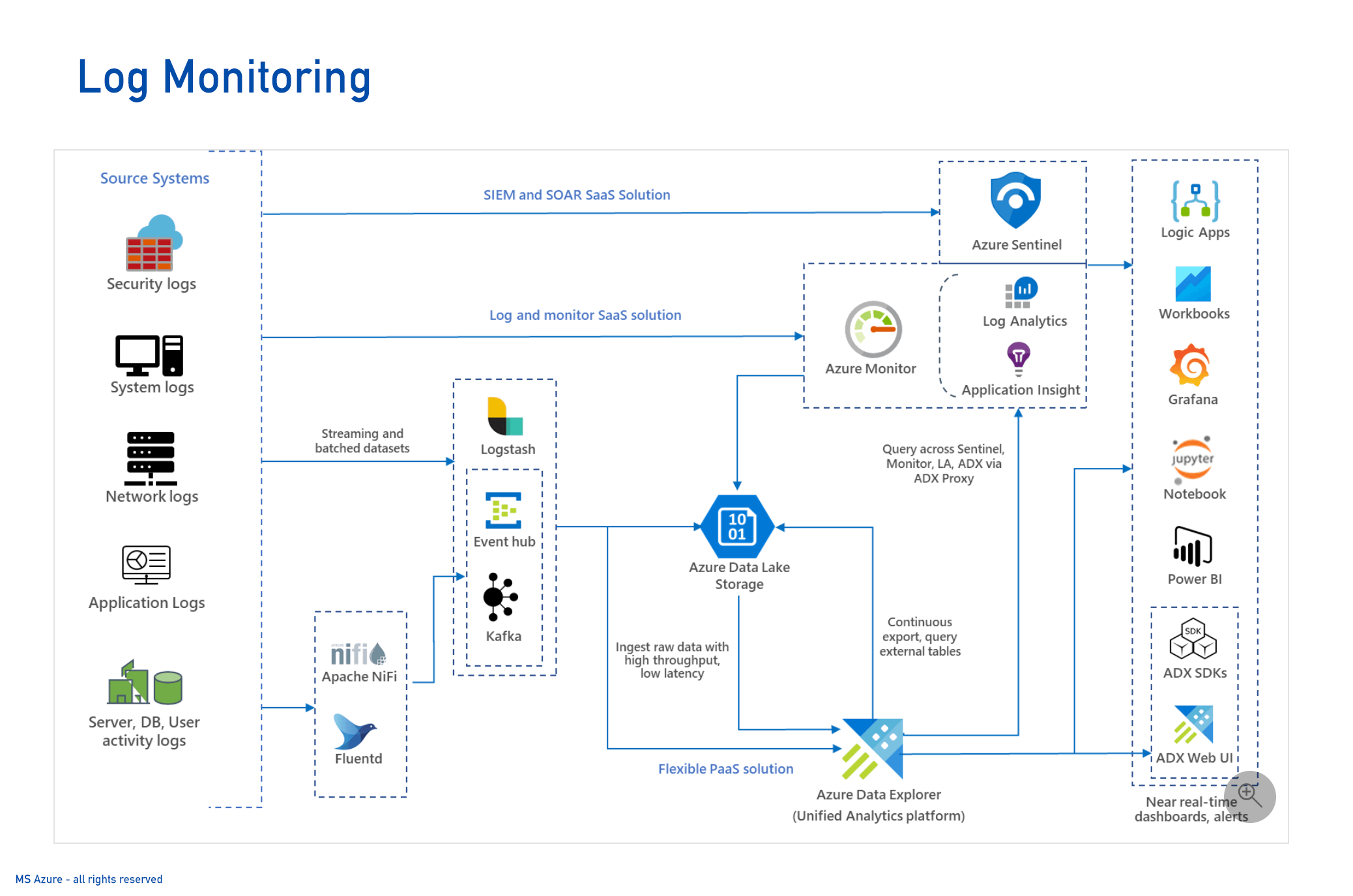 Log monitoring
This solution idea demonstrates a hybrid end-to-end monitoring solution integrated with Azure Sentinel and Azure Monitor for ingesting streamed and batched logs from diverse sources, on-premises, or any cloud, within an enterprise ecosystem.
Need help with your Azure Data Lake project?
We are here to help, we look forward hearing from you.