A warm welcome to Aditi Kumari

Matthias Vallaey
Jun 7, 2021 3:06:17 PM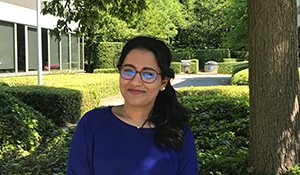 Congratulations on being part of Big Industries! The whole team welcomes you and we look forward to a successful journey with you! Welcome aboard!
Aditi is a certified Azure architect and Data Engineer with a computational and engineering background. She has working experience of many years in the Software Industry varying from programming in product based multinational companies to consulting roles in Big data and Cloud Engineering. A versatile person with gift of gab and quick learner. She enjoys problem solving as every problem is an opportunity to devise solutions.

Matthias is founder of Big Industries and a Big Data Evangelist. He has a strong track record in the IT-Services and Software Industry, working across many verticals. He is highly skilled at developing account relationships by bringing innovative solutions that exceeds customer expectations. In his role as Entrepreneur he is building partnerships with Big Data Vendors and introduces their technology where they bring most value.