A warm welcome to Kavitha and Omanandan

Matthias Vallaey
May 19, 2021 2:00:41 PM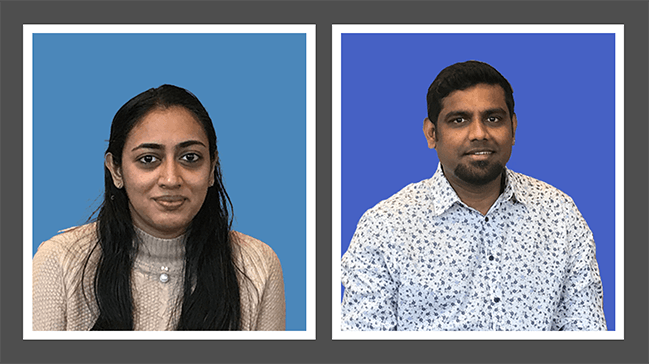 Congratulations on being part of Big Industries! The whole team welcomes you and we look forward to a successful journey with you! Welcome aboard!
Kavitha holds a Masters degree in ICT with specialization in cloud computing. She is an enthusiastic big data engineer with a passion for learning new skills. Dedicated to the roles assigned, she believes in teamwork for the achievement of collective goals.
Omanandan is a Data Engineer with over 9 years of successful experience in Software development and Testing. Recognized consistently for performance excellence and contributions to success in the industry. Strengths in DWH concepts and developing Big Data applications backed by strong testing knowledge with a certificate in ISTQB.

Matthias is founder of Big Industries and a Big Data Evangelist. He has a strong track record in the IT-Services and Software Industry, working across many verticals. He is highly skilled at developing account relationships by bringing innovative solutions that exceeds customer expectations. In his role as Entrepreneur he is building partnerships with Big Data Vendors and introduces their technology where they bring most value.