BIG Industries Academy: Kudos to Ruben

Ruben Laureys
Feb 8, 2023 5:40:11 PM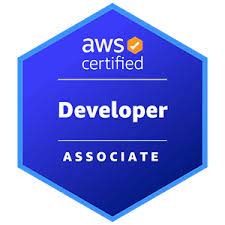 I managed to get the AWS Certified Developer - Associate certificate! It was harder than the Cloud Practioner one, but I'm very glad I managed to succeed on my first try. Now I feel ready to explore the AWS Cloud Services as a cloud developer. Throughout learning for this certificate, I gained a ton of insights about the possibilities with Cloud Development. The next step is converting this newly gained knowledge to practical experience and learning even more!!!

Big thanks to Big Industries and De Cronos Groep to give me this opportunity. Also, a big thanks to my colleagues they gave me good tips to study and get ready for the exam!

Check out my certificate by clicking the following link:
Earners of this certification have a comprehensive understanding of application life-cycle management. They demonstrated proficiency in writing applications with AWS service APIs, AWS CLI, and SDKs; using containers; and deploying with a CI/CD pipeline. Badge owners are able to develop, deploy, and debug cloud-based applications that follow AWS best practices.

Ruben is a young IT graduate with a bachelor degree in Information Management & Security, option Data Analytics at Thomas More Mechelen. He is interested in making businesses stronger by using data and technology to optimize the decision making processes. His goal is to become a bridge between business and IT. To succeed this goal he wants to learn more about Big Data. During his internship at Big Industries he got a taste off AWS and Datalakes. Now he continues his learning path as a Junior Consultant at Big Industries.