Kafka by Robin Moffatt (Confluent) and Big Industries

Matthias Vallaey
Aug 28, 2018 11:04:54 AM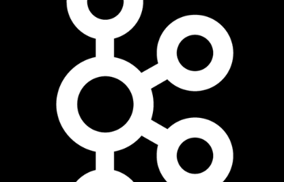 Join us for our next Brussels Apache Kafka® meetup on September 25th from 6:30pm, hosted by Big Industries. The agenda, venue and speaker information can be found below. See you there!

Details
Time: Tuesday, September 25, 2018 6:30 PM to 8:30 PM
Location: Veldkant 33a, 2550 Kontich
Agenda
6:30pm: Doors open
6:30pm - 7:00pm: Sandwiches, Drinks and Networking
7:00pm - 7:45pm: Embrace the Anarchy, Robin Moffatt - Confluent
7:45pm - 8:15pm: Working with Kafka, Testimonial from the trenches, Robert Gibbon - Big Industries
8:15pm - 8:30pm - Additional Q&A & Networking
Speaker 1:
Robin Moffatt, Confluent

Bio:
Robin is a Developer Advocate at Confluent, the company founded by the creators of Apache Kafka, as well as an Oracle ACE Director and Developer Champion. His career has always involved data, from the old worlds of COBOL and DB2, through the worlds of Oracle and Hadoop, and into the current world with Kafka. His particular interests are analytics, systems architecture, performance testing and optimization. He blogs at http://cnfl.io/rmoff and http://rmoff.net/ (and previously http://ritt.md/rmoff) and can be found tweeting grumpy geek thoughts as @rmoff. Outside of work he enjoys drinking good beer and eating fried breakfasts, although generally not at the same time.
Title:
Embrace the Anarchy : Apache Kafka's Role in Modern Data Architectures

Abstract:
Building a flexible, scalable, real-time data architecture for the enterprise is no simple matter. Rarely does one single technology suit for all requirements, and frequently many different teams are involved which drives solutions with varying levels of [dis-]integration.

Apache Kafka is a streaming platform that acts as the 'data backbone' for the enterprise. By streaming events into Kafka as they occur, they can be used in any dependent system, in real time or batch. Search replicas, NoSQL stores, caches, graph databases - these all have their place in solving specific requirements, and all need to be fed with data! Kafka is the enabling platform that supports the real-time, high performance, scalable integration of data throughout the enterprise, whilst also providing the messaging capabilities to drive applications directly.

This talk will discuss the role and benefits of Kafka in an architecture, the Kafka ecosystem, and several design patterns used to address specific challenges that organisations face with managing their flows and availability of data.


Speaker 2:
Robert Gibbon
Bio:
Rob is a technical solutions architect with hands on knowledge of Big Data system design, build and operation.
He is frequently involved in customer engagement, solution and product design, project management and of course running technical engineering teams. Rob has gained his experience building solutions in varied domains with organisations ranging from upstart to blue chip and can understand and adapt to varied customer needs.

Title:
Working with Kafka, Testimonial from the trenches


Abstract:
During this talk Rob will cover a real customer case where Kafka has been selected as a key component in the setup of an IOT environment. First the rationale for architectural choices will be explained followed by a summary of lessons learned about the operational use and deployment of Kafka in the cloud.

Matthias is founder of Big Industries and a Big Data Evangelist. He has a strong track record in the IT-Services and Software Industry, working across many verticals. He is highly skilled at developing account relationships by bringing innovative solutions that exceeds customer expectations. In his role as Entrepreneur he is building partnerships with Big Data Vendors and introduces their technology where they bring most value.