Building a cloud data platform for Galapagos

Matthias Vallaey
June 07, 2021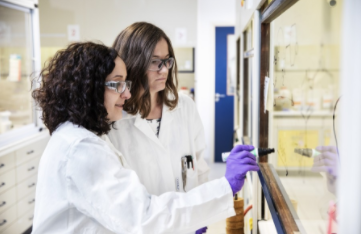 Galapagos is a clinical-stage biotechnology company focused on the discovery, development and commercialization of innovative medicines that will improve people's lives. In order to meet the internal need for market intelligence, correct ant timely reporting and forecasting, Galapagos was looking for a partner who could help with the implementation of a cloud platform for data and business analytics.
Big Industries helped Galapagos with the design and setup of a Data Lake on AWS and the building of data pipelines for Qlik dashboards. The project consisted of;
Setup S3 for storage
Build data pipelines using Glue as ETL service and Spark for data transformation
Setup the connection between Athena & Qlik
Use Athena's serverless service as interactive query service for data analysis using standard SQL
Deployment automation with AWS Cloud Formation, Ansible and Terraform
Conclusion
By building this data platform, Galapagos can make optimal use of their data for supporting their business plans, KPI's and objectives.

Matthias is founder of Big Industries and a Big Data Evangelist. He has a strong track record in the IT-Services and Software Industry, working across many verticals. He is highly skilled at developing account relationships by bringing innovative solutions that exceeds customer expectations. In his role as Entrepreneur he is building partnerships with Big Data Vendors and introduces their technology where they bring most value.