Big Industries joins AWS Scale

Matthias Vallaey
Mar 23, 2023 4:17:24 PM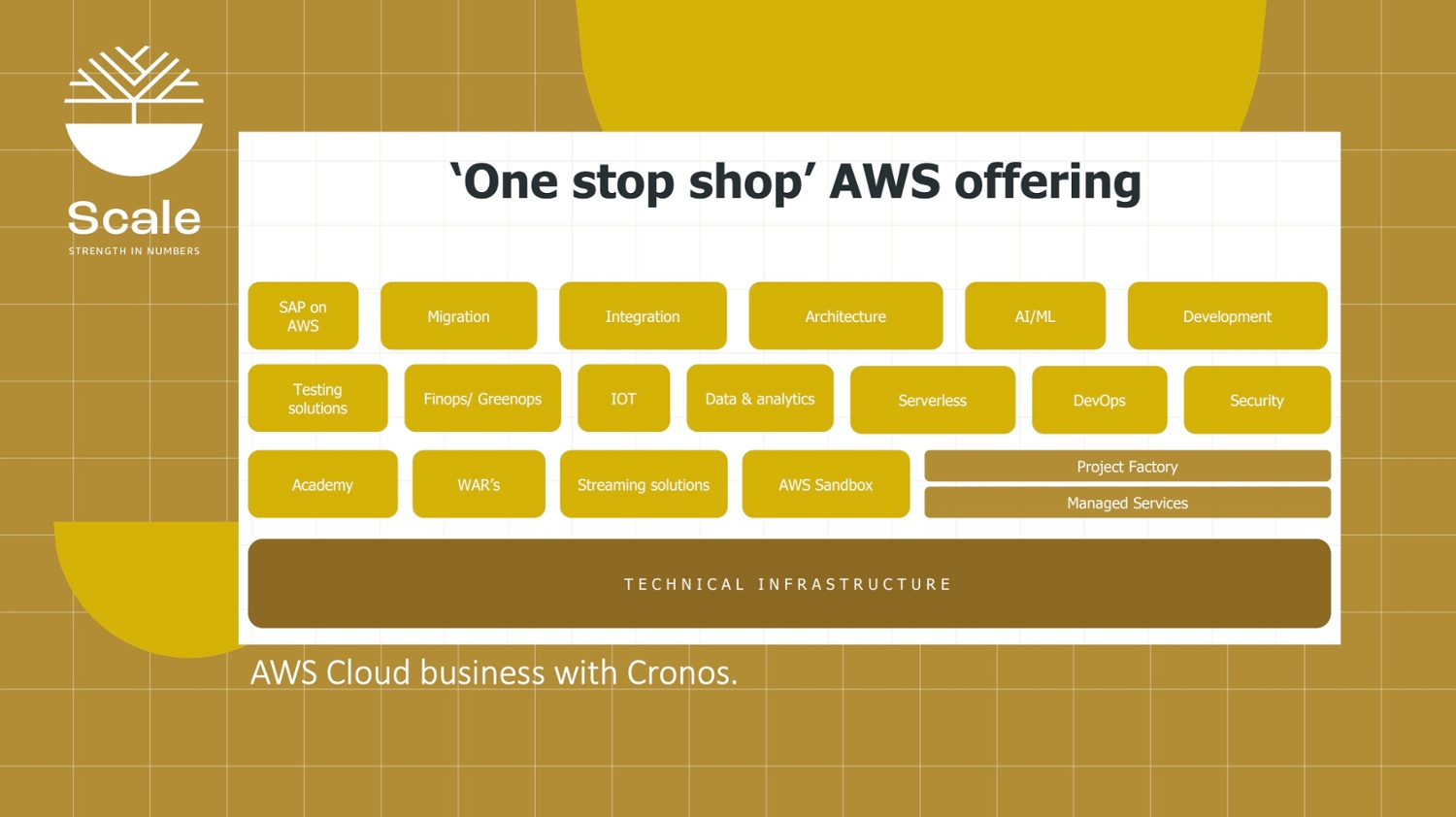 Big Industries has joined Scale, an initiative to streamline the partnership with AWS on Cronos Group level.
One stop shop
Most questions of our clients are rather complex, requiring a response that combines a multitude of skill sets and technologies . Additionally, finding the right mix of people to staff a well balanced IT-Team is challenging.
It requires skill to gather business requirements, architect a solution, design, develop and run business applications. A product factory or managed services can be of help. All these services can be found at Scale, going from requirements analysis, architecture, over to DevOps/DataOps/MLOps, development and managed operations. It is this combination of joined forces that helps realise projects and get things done, so the customer can focus on their core business. Whatever the AWS question is, there is competency within Cronos to help.
Data and Analytics Chapter
Big Industries is co-driving the Data & Analytics Chapter. We transform the customer's data investments in actionable business results. We have expertise ranging from system architecture and design, application development, deployment & security, data integration and business intelligence, through to applied machine learning; with a focus on Big Data, Streaming Data and large scale technology solutions that fully leverage the AWS Data Lakehouse and Analytics stack.

Matthias is founder of Big Industries and a Big Data Evangelist. He has a strong track record in the IT-Services and Software Industry, working across many verticals. He is highly skilled at developing account relationships by bringing innovative solutions that exceeds customer expectations. In his role as Entrepreneur he is building partnerships with Big Data Vendors and introduces their technology where they bring most value.